Iron
For more than a century, many builders and DIY enthusiasts have preferred iron stair parts because of their durability. Iron can be featured in many design elements and is adaptable to both residential and commercial environments. It's a perfect choice for anyone looking for a durable railing, whether it's for a remodeling project or a brand new creation!
Iron balusters make remarkable design pieces for any space, and they are a valuable alternative for people looking to cut down on expenses. There are various designs to choose from, and regardless of the price, builders know they're getting superb quality. What's more, iron balusters accentuate any space they fill.
Iron panels come in multiple decorative designs and work for any space or use. They can be placed both outdoors and indoors and complement almost any design element. Iron is durable enough to withstand any weather condition, so maintaining it isn't a problem. Iron panels require minimal maintenance to keep them looking like new for the long haul.
Iron newels complement iron balusters, making any stairway look stylish. You can choose from a variety of newel designs to get the one that best complements your balusters. Newels play an essential role in ensuring that handrails are mounted firmly to the floor and are the primary components in securing safety.
Wood
Wood is a perfect choice for anyone looking for that classy finish. Wood stair parts remain the favorite choice among many, especially for home interiors. It gives any home a chic traditional finish, and you can choose from a host of designs to suit any décor or ambiance you want to achieve. Wood is also a perfect choice for people looking for a durable material that can withstand the test of time.
There are a variety of handrails and fittings to choose from, and your choice will depend primarily on what best complements your space. The classic and earthy wooden look is easily paired with various designs and can complete any interior or exterior space. Handrails also come in different sizes and materials, giving them unmatched versatility, both in terms of aesthetics and durability.
Newels can comprise different types of wood and, depending on the material used, can match the durability and versatility of even metal. Wood newels are the clear choice if you want that durable timber finish on your staircase.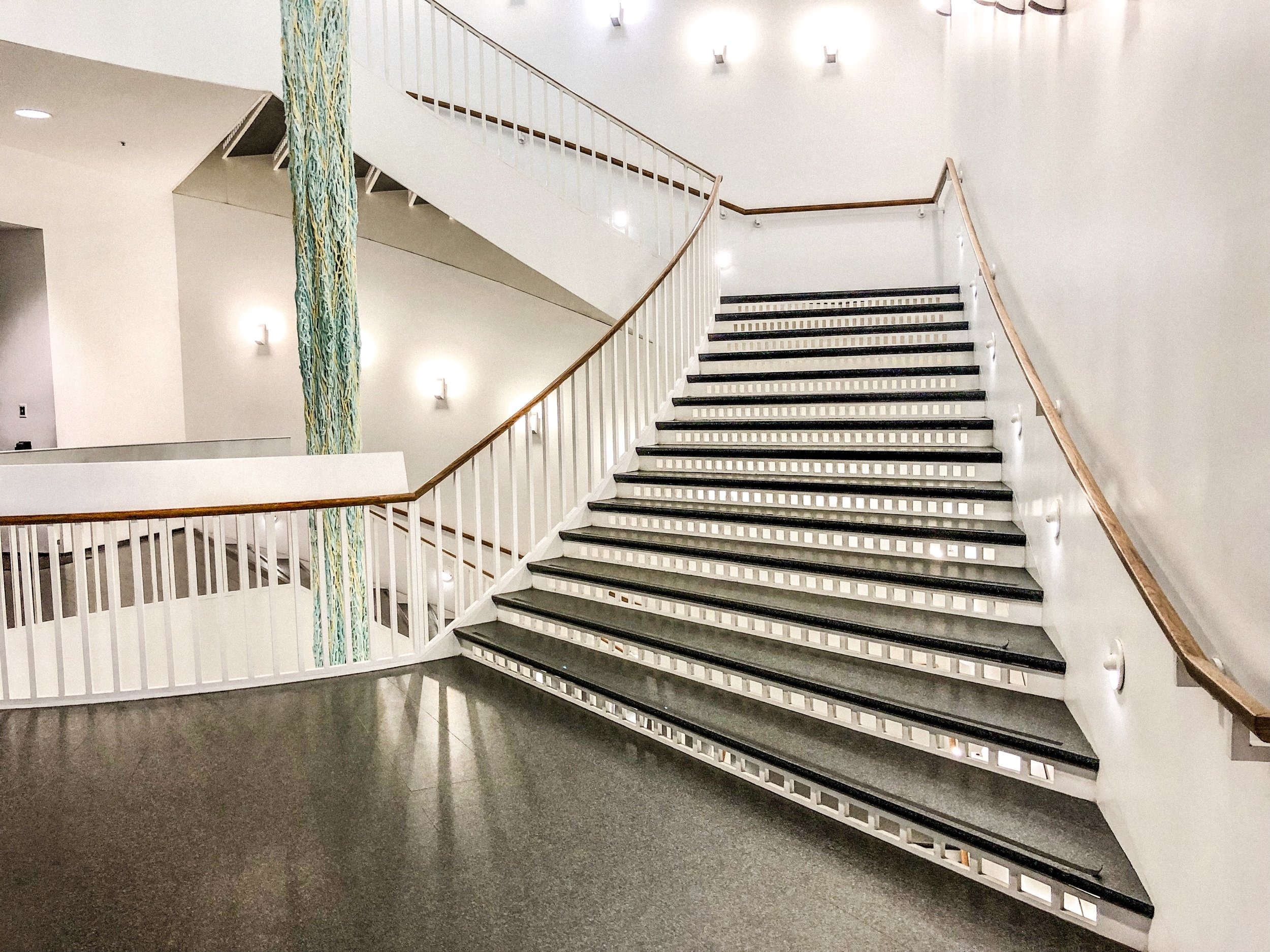 Wood balusters can make or break any room design. You can choose from a variety of styles to complement any classic interior or exterior plan. Thanks to their versatility and durability, they are great for outdoor balustrades to complement your garden or to add a tasteful touch on your interior staircase.
Modern
Today, people are increasingly featuring modern stainless-steel railings as part of their staircase designs because they deliver a sleek, clean, and polished look. Modern railings are perfect for both indoor and outdoor use, and you'll find various components to choose from, regardless of the build. Many modern railings are complemented with glass elements to give them a subtle, clean finish.
Cable railings are becoming trendy because of their minimalistic design and their versatility in complementing other materials you combine with them. Despite the simple elegance of their design, cable railings remain durable and offer adequate security and structural strength to railings.
Stainless-steel balusters are an excellent choice for anyone looking to complement steel railings with a combination of classic and modern designs. Railings constructed from stainless steel are durable and easy to maintain. You can combine them with other materials, such as wood or iron, for a truly versatile design that will fit any interior or exterior décor.